This article is about Comilla Victorians Squad 2023. We will let you know the squad list and the analysis.
Comilla Victorians are the defending champions in BPL 2023. Comilla team is one of the most successful teams in the Bangladesh Premier League. The team entered the BPL circuit in 2015 and won three trophies in the last 7 BPL seasons.
Last year, the Comilla team was built around some of the top players of the Bangladesh team, and they retained most of their players as we predict in our Comilla Victorians Team 2023 Predictions. This year they took many stars from Pakistan. Let's start Comilla Victorians Squad 2023 Analysis and prediction for BPL 2023.
Comilla Victorians Squad 2023
Mustafizur Rahman
Mohammad Rizwan
Shaheen Afridi
Hasan Ali
Brandon King
Khushdil Shah
Abrar Ahmed
Josh Cobb
Mohammad Nabi
Litton Das
Mosaddek Hossain
Tanvir Islam
Imrul Kayes
Ashiquzzaman
Jaker Ali
Sean Williams
Chadwick Walton
Saikat Ali
Abu Haider
Nayeem Hasan
Mukidul Islam
Mahidol Islam
Above are the list of Comilla Victorians Squad 2023.
Comilla Victorians Squad 2023 Key Batsmen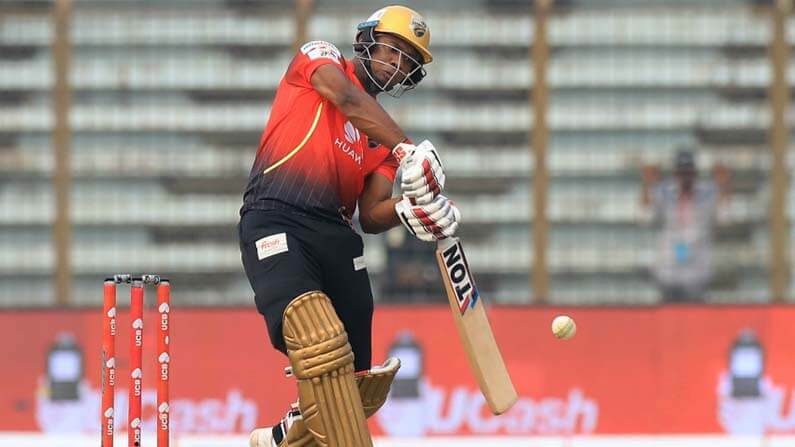 Comilla Victorians have a strong batting lineup, which was a trademark for last year's BPL campaign. Banladesh top order batsman Imrul Kayes will lead the side.
The top order is strong with the likes of Muhammad Rizwan, who has been the highest run scorer in T20 in the past two years. He has a 50+ average in T20 cricket.
The other top-order player for the team is Liton Das from Bangladesh, who is also a key batsman in the past two years for his team.
The West Indian player Brandon King is also a top-order batter enjoying good form. Imrul Kayes is also a top-order batter but can play on number 4 or 5. It is an outstanding top 4 batting lineup to write for in the Comilla Victorians Squad 2023 Analysis.
The English player Josh Cobb has a great experience in T20 with a good batting record. The middle order has three overseas all-rounders who have been proving their worth in international cricket for the past few years.
Sean Williams and Muhammad Nabi can bat and bowl with great intent. The Bangladeshi player Shykat Ali and Mosaddek and Pakistani player Khushdil Shah can bat at number 6 or 7. Besides Rizwan and Das, Chadwick Walton is another wicketkeeper-batsman, along with local boys Mahidul Islam Anok and Jakir Ali.
Overall, It is a great batting lineup that will stand out during the BPL season this year, and we further move in Comilla Victorians Squad 2023 Analysis.
Comilla Victorians Squad 2023 Key Bowler
Everyone is sure about the batting lineup, but no one noticed that the fast bowling unit has three-star fast bowlers. Asia's top left-arm T20 bowlers are Shaheen Shah Afridi and Mustafizur Rahman. Both will play together and will share the new ball. No one can deny the class of these bowlers.
The other notable bowler is also a star from Pakistan, Hasan Ali, who can also hit sixes with the bat. These three will make the strongest bowling trio of BPL 2023. The other bowlers are also exciting as we move further in Comilla Victorians Squad Analysis.
The other two fast bowlers in the team are Abu Haidar Roni and Mukidul Islam, who are unlikely to play because of the other three bowlers. The spin department has a specialist spinner from Bangladesh, Nayeem Hasan, who can be a star in this year's BBL campaign.
The other full-time spinner is Pakistani Mystery spinner Abrar Ahmad who recently took seven wickets on his debut test against England.
The other notable names in the spin department are Muhammad Nabi and Sean Williams, who can be a good option in Bangladesh. Mosaddek Hossain can bowl one or two overs and take any opposition wicket. Therefore, the bowling line of the team is also complete and will be the best in the tournament.
Comilla Victorians BPL 2023 Final Predictions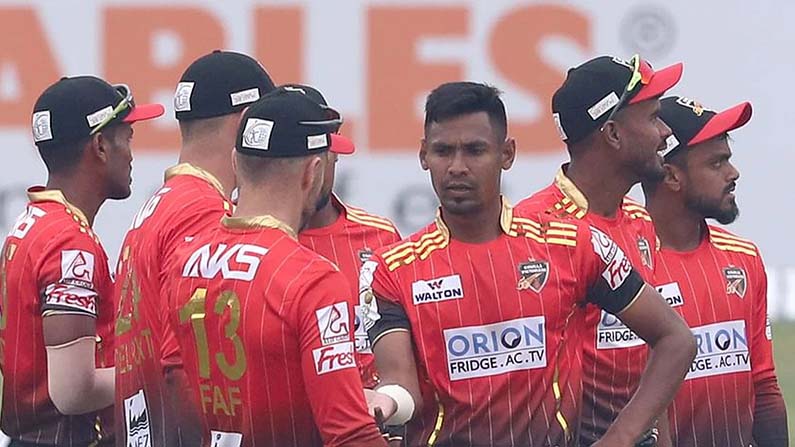 Comilla Victorians are one of the top sides in BPL 2023 because of choosing a balanced squad. The team has top performers from world cricket. The team will perform well, and it is championship material. Indeed, the team will at least go for playoffs. This was all from our Comilla Victorians Squad Analysis.
Visit BPL 2023 to get the latest news.